While this trend seemed to develop from recently graduated student's who came to realize that they wanted to create something that was their own, our next generation of creative innovators at Youth Interactive are getting their head start. The benefits of youth entrepreneurship offer our students a new way of learning that is more tailored to their talents, as well a good foundation to the skills and necessities they need to obtain in order to thrive in their businesses. In today's culture, the academic world where students are surrounded by an established curriculum doesn't always click, therefor leaving them less focused and passionate with what they are doing. While some students excel in an instructional environment, others surpass in a more creative and innovative environment. A secondary option to classroom learning are hands on experiences that resonate stronger with the students and give them more learning opportunities and outcomes for their interests and abilities. The importance of learning through the arts plays a large role in how our young entrepreneurs see themselves, the way they learn, and how their work can impact the world around them.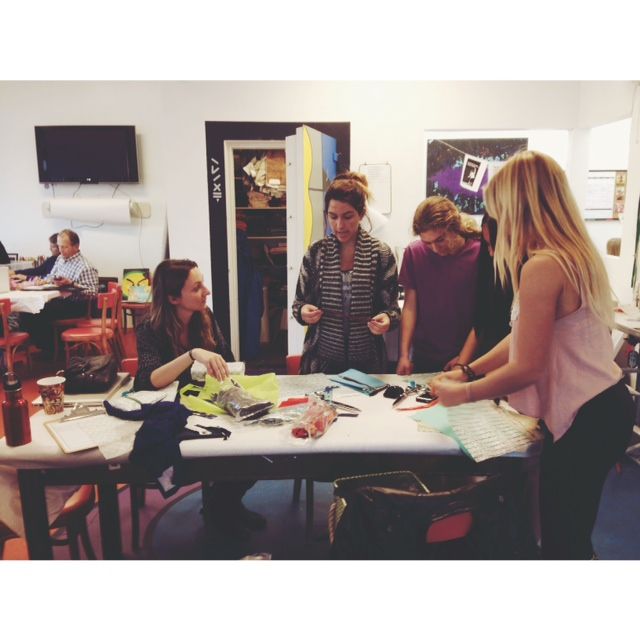 We asked Joyce Bantugan, a member of the Pier Pressure design team, how does entrepreneurship encourage self-confidence, leadership, and creative solutions?
Joyce: I've always been good with my money and have always wanted to start my own business. It makes me feel prepared. When I do apply to colleges I will already have a basic understanding of how business works and I'll have an idea of what I want to do with my future. If I am really committed to it I can learn more and grow more once I get there. I wish more kids my age would do stuff like this"

Youth Interactive embodies this idea by encouraging entrepreneurship through the arts and offering our students the tools and resources to broaden their learning and work knowledge. The methodology of the ODEP group on encouraging future innovation through youth entrepreneurship supports our theory of work-based experiences through community support and business support. Work-based learning here at the center has aided our students to identify their strengths and skills when it comes to business development by providing a wide range of artistic opportunities for them to get involved in. They are able to learn from and collaborate with other artists, designers and producers who in turn give them advice and teach them the skills they need to know in order to succeed with their own creative ventures.
Whitney Webb, one of the mentors for the Pier Pressure design team, works in financial and entrepreneurship education specifically for young adults. We asked her what is the value of youth entrepreneurship?
Whitney: "Its an umbrella for teaching so many other skills. Independence, accountability, personal financial management, and deductibility." It gives them a much clearer opportunity to figure out what their strengths are as well as a safe turn for them to make mistakes and learn which directions they don't want to go in."
The community and business support that we receive means everything to us. Because of this support we are able to keep providing our students with the resources and space they need to keep exploring the fundamentals of entrepreneurship such as time management, leadership development, and interpersonal skills as well as learning and creating amazing products. After all, it is creativity that enhances the life of great thinkers, artists, and future generation leaders of our world to consistently produce new concepts and ways of expressing themselves!
To donate to Youth Interactive, please visit:

www.razoo.com/story/Fund-The-Youth-Interactive-Center

http://www.dol.gov/odep/pubs/fact/entrepreneurship.htm
http://www.youthinteractive.us/